Testimonials
August 17, 2021
2021-09-19 8:36
Testimonials
Get connected to the world
Global citizens who love us
Real people. Relay results. Real testimonials.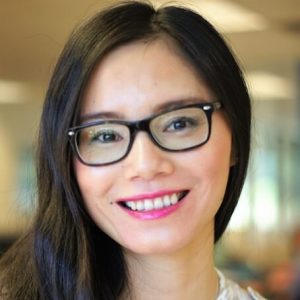 Ancea Yuan
Thanks to an intercultural program, I was lucky to meet Patricia 6 years ago on the first week of my expat assignment when I just got transferred from Asia (more specifically China) to the U.S.A..Patricia came all the way from Florida to Atlanta, Georgia to give me a 2-day expat life and career on-boarding coaching sessions. Instead of a traditional presentation, Patricia asked me lots of great questions that inspired me to think deeply. I remembered we sat on my apartment floor exchanging our thoughts about the culture difference between East and West, which definitely helped me to adapt to the new environment/culture quickly and be able to stay and explore in the United States by living in different cities and trying different roles professionally in the past several years. I appreciated her a lot!

As a coach, Patricia really puts her heart and passion in it that enables her to inspire and bring the best out of her coachee. It's my great pleasure to have her as my coach at some point of my life and I can still feel her influence on me today!

I am grateful for all the inspirations she gave me. Appreciated a lot!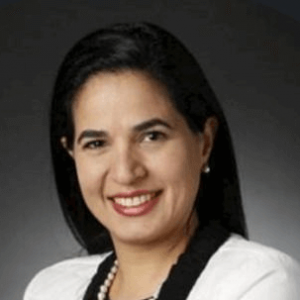 Nour Salem
Patricia Malidor Coleman is not only the best intercultural coach, she is a trustworthy, compassionate and true friend who has your best interest at heart. You can count on.

I received my intercultural coaching program for A-Z World Connections, Inc a few years ago when I got my international transfer with BP Venezuela to Miami Florida, USA. The program was crucial to understand the country, its culture which I thought I knew from working with Americans and frequent leisure travels. I learned about myself and how to integrate myself and family in the U.S system through immersion. By far the best decision made by my company and for me to schedule my training was an important step for advancing my professional career and a pillar for an enjoyable life. Now, I am working at Shell and thanks to Patricia's guidance I know how and am still growing n my intercultural competence to develop business for the global energy market. I strongly recommend the intercultural program offered by Patricia and the A-Z World Team.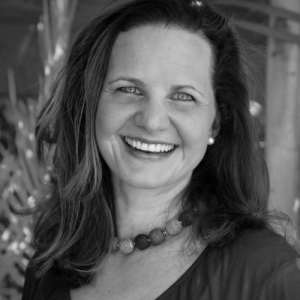 Gertraud Eregger
Patricia provided a 2-days intercultural training for my husband and I when we moved to the Caribbean. We've got the opportunity to personally reflect the transition, understand the work and context in Jamaica and felt energized and all set to have a solid plan of action by the end of training. Patricia focused on each of us in a very inclusive way. My husband received valuable tips and strategies to work with new local teams and I got impromptu coaching on how to maximize my impact as HR Consultant and Coach in the country. We brainstormed all options so my personal development and international career may fully benefit (again) from this assignment. I have encountered my passion to use my coaching skills in the field of intercultural transitions, expat careers and global lives. I highly recommend Patricia as agile, dedicated and humorous Intercultural Trainer & Coach, especially when moving across continents and when you seek strategic support as expat spouse.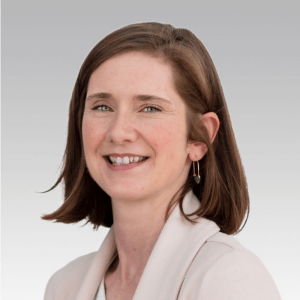 Leah Wyman
I received services from Patricia twice: first for intercultural training, and later for career coaching. During intercultural training, she tailored the program to meet my personal needs. Since she knew I had worked in several countries, she prepared the program to skim much of the general expatriate training, which allowed us to focus on Jamaica-specific information. The program was stimulating and helped to better prepare me for the unique challenges and opportunities of that country. Career coaching was later offered to me from my employer, and Patricia was an ideal choice for this after our initial positive interactions. I felt comfortable being open with Patricia, which greatly increased the benefits I received from the coaching. She brought years of experience and her personal characteristics of compassion, understanding, and patience to help me grow my strengths in the challenging environment in which I was operating. I have attended several cross-cultural and professional development programs during my education and career, and I would rank Patricia in the top 15% of her profession.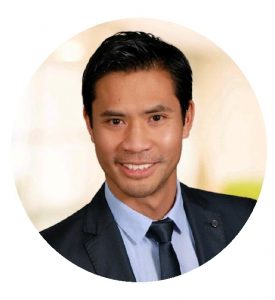 Nam Nguyen
Being a French expatriate in the USA since 2015, I decided in 2020 to improve my English communication in order to increase my performance at work.
The pandemic had just hit the world and as many professionals, I too faced working from home which increases my virtual collaboration as well as having 24/7 contact with my family in my native language. I feared a decline in my command of working English.
Patricia helped me to achieve my goal which was to increased fluency and better understanding of the American culture and communication style by providing me with excellent English coaching sessions including various key topics such as cross-cultural differences between countries.

Patricia is customer oriented, accommodating, efficient and professional.
I definitely recommend her company and services.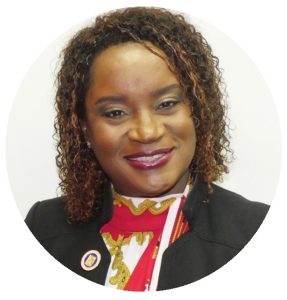 Donna Walters
In 2012 I took a risk to moved to another country to take up a job I was actively recruited for. Here I was excited to move to another Caribbean island what I had considered familiar territory. The hiring company stipulated that cultural training was mandatory prior to being onboarded. I was surprised to learn that the company /organization assigned to complete the training for me and my son was non Caribbean. I indicated to the company I was hired they could save some costs by deferring this training as I was from the Caribbean and was convinced I didn't need it and worse, I didn't think a North American company could help with my cultural awareness of the region I am from, after all what could they impart that we didn't know.

It turned out I was wrong. My son and I had the most amazing experience with Patricia who prepared us for life in our new environment. Her wealth of knowledge of the cultural norms, values, beliefs, practices , people, organizational behavior and practices is unsurpassed. The support we received enabled a smooth transition and integration into a new country I realised based on the knowledge from Patricia I knew nothing about Trinidad & Tobago as the culture is indeed quite different from where I was from. The knowledge has lead to success in my personal and professional life in Trinidad & Tobago. Patricia is a top class professional who is an expert in this field.

I wholeheartedly recommend that everyone considering an international move or career transition in a new environment ensure they receive training and coaching to gain and apply knowledge immediately. There is no one more capable of helping you to succeed than Patricia Coleman. Our relationship continues on a personal level today after 8 years of our first professional encounter. I am very grateful to have gone on this journey with Patricia and her company.
We will help you from A to Z to get connected to the world.
Your life abroad is going to be just as what you dreamt!


Subscribe to the Newsletter
Enter your email address to register to our newsletter subscription
delivered on a regular basis!